COMMON CAUSES OF DIRTY RUGS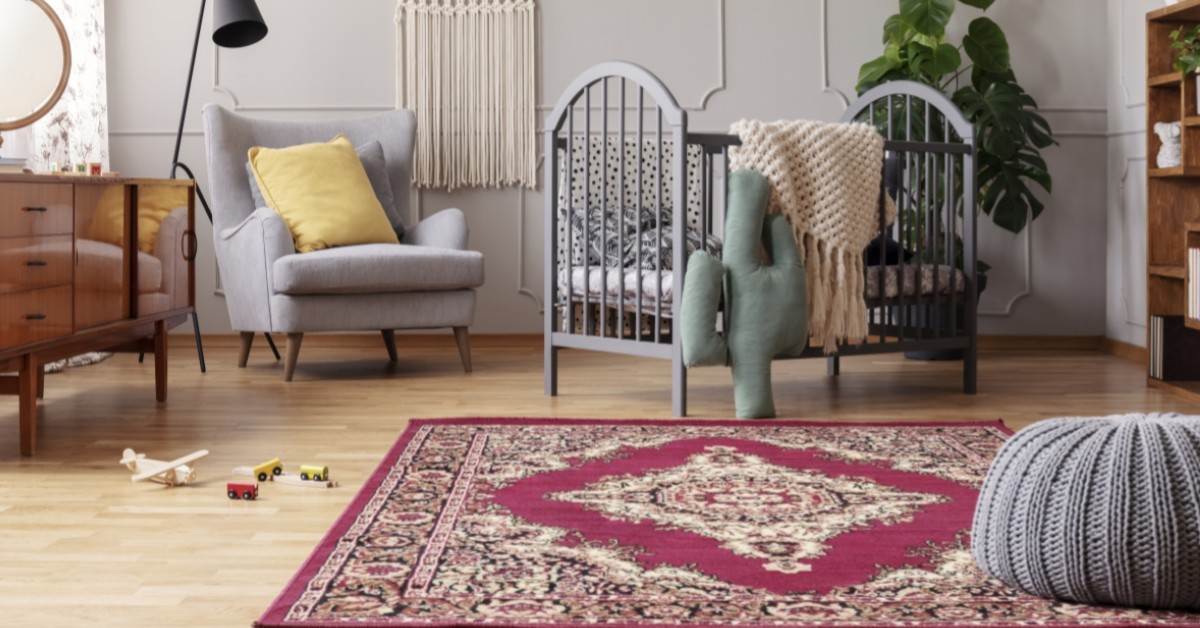 Dirty rugs are inevitable. Even if you keep your rugs in a room with very little traffic, it will still accrue dust and all sorts of other microscopic nuisances. There's simply no way around it: your rugs will get dirty. So, what now? Understanding the common causes of dirty rugs can help you prevent major messes from occurring.
In today's blog from your trusted oriental rug cleaning service in Las Vegas, we'll take a look at some of these common causes of dirty rugs. If your rug is already a mess, or if it's simply time for its scheduled cleaning, then be sure to reach out to Oriental Express in Las Vegas for the quality rug cleaning you deserve. In the meantime, let's take a look at look at what's making your rug dirty.

1. TRAFFIC
There's no quicker route to a dirty rug than placing it in a high-traffic area of your home. Of course, that doesn't mean that you shouldn't put your favorite rugs in high-traffic areas. There's nothing wrong with doing this. Indeed, sometimes high-traffic areas are the most ideal place, as it gives you plenty of opportunities to display the beauty of your oriental rug.
Nonetheless, there are risks that come with putting your rug in areas where people will be frequently walking and sitting. If your rug is in an entryway, for instance, then you risk large amounts of dirt, grime, and mud building up on the surface of your rug. Since oriental rug cleanings need to be scheduled based on levels of wear and tear, if you put your rug in high-traffic areas, then you'll need to get professional oriental rug cleanings more frequently.
2. FOOD AND DRINK
It would be nice if the only drink that was ever spilled on your oriental rug was water. But, of course, life doesn't quite work that way. For some reason, it seems like nice rugs and carpeting are a magnet for red wines, cranberry juice, and all other drinks that will make cleaning the rug that much more difficult.
On top of that, your oriental rug is a magnet for your plate of spaghetti and meatballs. If you have your oriental rug in an area where there will be lots of food and drinks — say, in a dining room — then you best prepare for some major spillage. Of course, those types of spills are more likely depending on who's around your home.
3. KIDS AND PETS
Kids and pets are adorable. There's no denying that. But at what cost? Because adorable or not, they are also very messy and have a tendency to spill and knock over whatever crosses their path. When it comes to the impact of traffic and food and drink spills on your oriental rug, you should expect things to be amplified when you have kids and pets in your home.
Kids will spill their food and drink, and pets will knock stuff over.
Pets also bring with them a great deal of hair, dirt, and dander. You will also want to be mindful of this when deciding how often to get oriental rug cleanings. Here in Las Vegas, you will have to deal with large amounts of dirt and dust dragged in by pets. Contact us for professional oriental rug cleaning services to keep everything looking brand new and to extend the life of your oriental rug.
4. MOLD AND DUST
As we mentioned at the outset, it might be tempting to stick your oriental rug in an area of your home that is rarely used. You will protect it from traffic and you won't have to worry about your kid spilling an entire plate of spaghetti and meatballs right onto the center of the rug. On top of not being in an area where your rug can be appreciated, this also doesn't protect it from needing to be cleaned.
Even if your rug is tucked away in a rarely-used office, it will still build up dust. But that's not all. Air conditioning can cause a good deal of humidity in your home. You will want to keep your eye on moisture levels around your carpet, as this can lead to the development of molds and mildews. Mold happens and it can not only be an eyesore, it can cause damage to your rug. It's a good thing we know the proper techniques for getting mold out of rugs.
CONTACT FOR ORIENTAL RUG CLEANING IN LAS VEGAS
These are some of the most common causes of a dirty rug. Of course, there are countless ways for your rug to get dirty. Whatever the case may be, Oriental Express offers the professional rug cleaning service for you. From oriental rug washing to oriental rug repair and more, we have the service that meets your needs. Contact us today to get started!