YOUR LAS VEGAS RUG REPAIR SERVICE OFFERS A FEW THINGS TO CONSIDER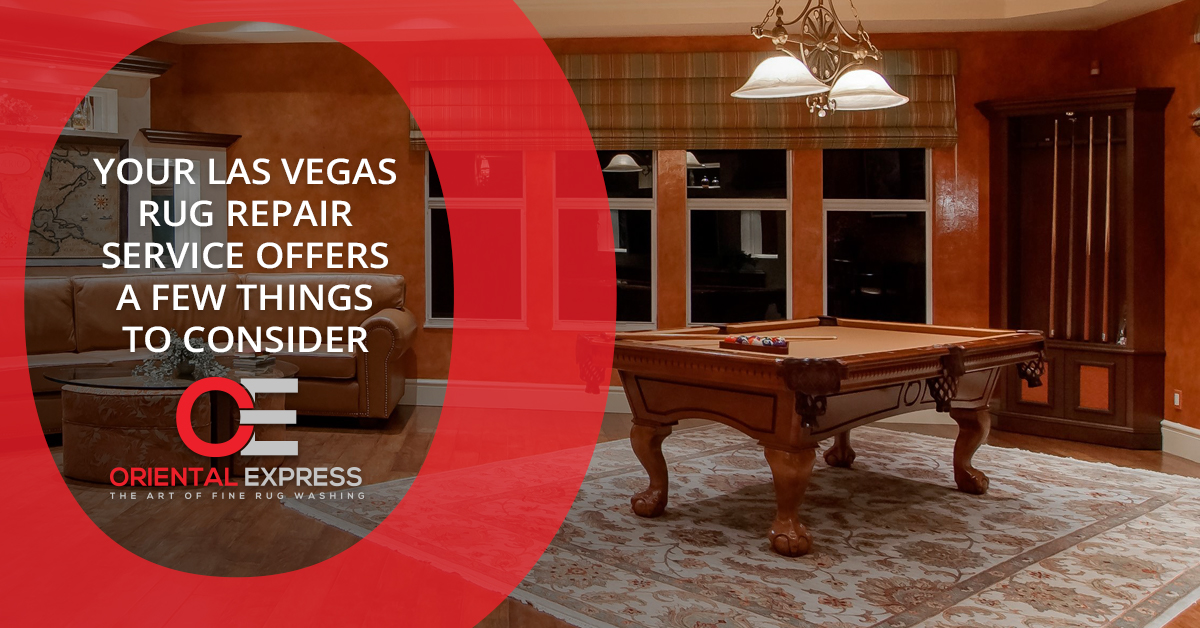 In the quest to discover the perfect rug for a particular area or room, you need to think about more than just the color and style of it. The shape of the rug and the size of the rug matter as well. An optimal rug size and shape that looks best in a particular spot will help bring the room together. Your Las Vegas rug repair service offers a few things to consider when shopping for a new rug.
STUDY THE RULES, EVEN IF YOU PLAN ON BREAKING THEM
The general rule is that the perimeter of a rug should allow for about 18 inches of floor space. But keep in mind that the size of the room and the overall layout should be considered as well. The 18-inch rule is great in those rooms that are separated from others and enclosed. Smaller rooms will look bigger and better if more floor is exposed, but not too much as a rug that is too small for a room will look odd.

DINING ROOM
The rug you choose for your dining room should be big enough to allow all four legs of the chairs to sit comfortably on it. This must hold true even when the chairs are pulled away from the table.
Smaller dining areas can utilize a 5'x8′ rug rather nicely. A table and four chairs are standard for this size. Round rugs work nicely for four chairs and a table as well.
For a table with six to eight chairs,  anything smaller than an 8'x10′ rug will not be big enough.
Tables with eight chairs need a rug at least 9'x12′.
THE LIVING ROOM
Your living room will in all likelihood have a sofa and perhaps a few chairs. The rug you get for your living room is based on the size and the furniture. You will want a rug no smaller than 5'x8′ if you have a sofa and chair and wish all legs to be off of the rug and on the floor.
You will want a rug no smaller than 5'x8′ if you have a sofa and chair and wish all legs to be off of the rug and on the floor. A smaller rug keeps all of the legs on the floor and if you have a bold color rug or one with a funky design, it is a bold way to decorate.
If you have a sofa and chair or loveseat and wish the front legs only be on the rug, then you need something that will be at least 8'x10′. This set-up will help connect the furniture and lends an excellent sense of proportion.
A rug at least 9'x12′ or bigger will be needed if you desire all four legs of your furniture on the rug. This will also give your living room a look that is pulled together.
THE BEDROOM
When selecting a rug for the bedroom, the dimensions or your bed are as important as the size of the room. A full-size bed only requires a rug that is 5'x8′, while a room with two twin beds will need a rug much bigger.