YOUR PROFESSIONAL RUG CLEANING SERVICE IN LAS VEGAS SUGGESTS YOU REMODEL YOUR HOME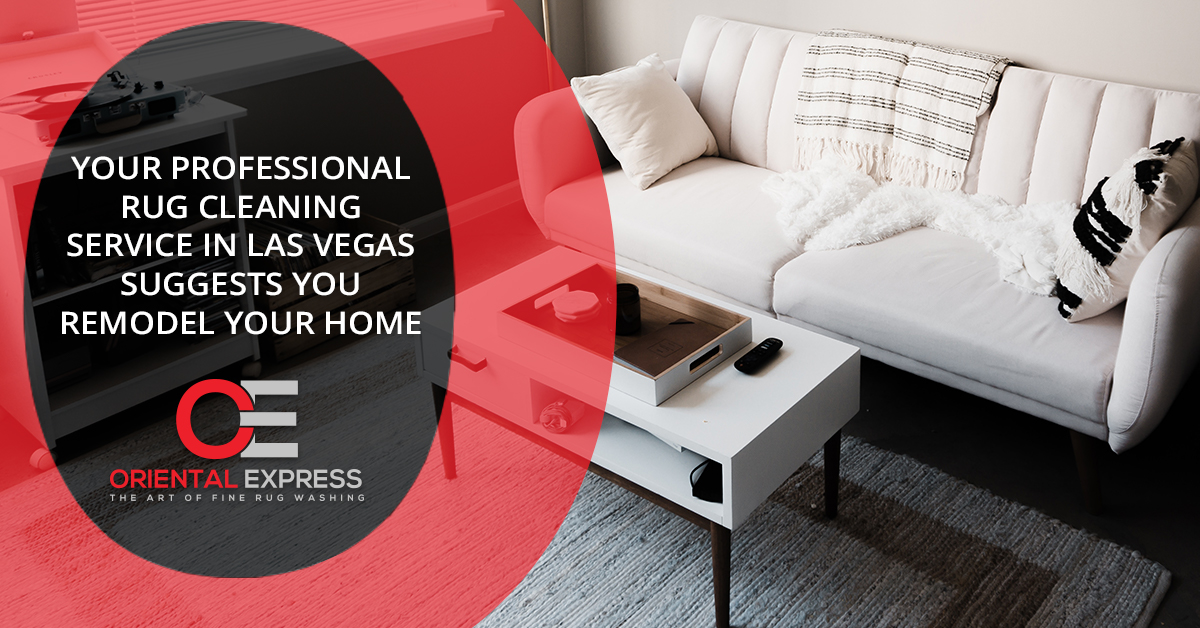 Home renovations are expensive, time-consuming and very messy. Still, choosing to remodel your home might be in your best interest. There are as many reasons to remodel your home as there are projects from which to choose.
You might want to increase the value of your home, you might need extra space or maybe you are just bored with the way your home looks right now, these are all valid reasons to have your home remodeled. If you are in need of a change, here are reasons to remodel your home.
YOUR RUG DOESN'T MATCH
You recently bought a Persian rug, a beauty to be sure, but it just doesn't fit well in any of your rooms. You could sell the rug and get another one, but remodeling just makes more sense. This way, you can develop the new look of your home around the Persian rug. Brilliant.
Just remember to call Oriental Express, your professional rug cleaning service in Las Vegas when the rug gets dirty.

PREPARING FOR RETIREMENT
If retirement is near, the light at the end of the tunnel is finally a reality, then you might be upgrading your home knowing you will be spending more time there. You might also be planning for the future by having step-in tubs installed and adding grab bars in the bathrooms for people with limited mobility.
GOING GREEN
Maybe your utility bills are way too high or perhaps you just wish to minimize your carbon footprint by having energy-efficient windows installed as well as other energy-saving appliances. Not only are you saving money in energy costs, but you are doing mother earth a big favor as well.
SAFETY IS A CONCERN
Roof leaks, electrical problems or cracks in the foundation are just some of the problems your home could be suffering that lends to safety concerns. You could just ignore these potentially dangerous problems, cross your finger and hope for the best, or you could do something about them and sleep better at night.
INCREASE COMFORT AND ENJOYMENT
Your comfort and enjoyment of your home is a real factor and should not be overlooked. At this point, your house may not feel like your home. This is easily fixed through renovation.
PREPARING FOR SALE
If you plan on putting your house on the market in the near future, having it remodeled first might make good financial sense. The main objective of renovation is to help sell your home. A remodel will give an older home an updated look that is attractive to potential buyers.
THAT CARPET IS AN EMBARRASSMENT
Don't waste another day staring at that outdated, stained and frayed carpet, have your home remodeled and rid yourself that embarrassment. If your carpet is fine, it could be the avocado green kitchen countertops that desperately need to be replaced before someone else makes a comment about them. Sure, they mock your dated countertops in jest, but it stings all the same.
After your remodel, enhance the look of your home with that Persian rug. Just make sure to call Oriental Express and have it cleaned first.