GIFT IDEAS FROM YOUR RUG CLEANING SERVICE IN LAS VEGAS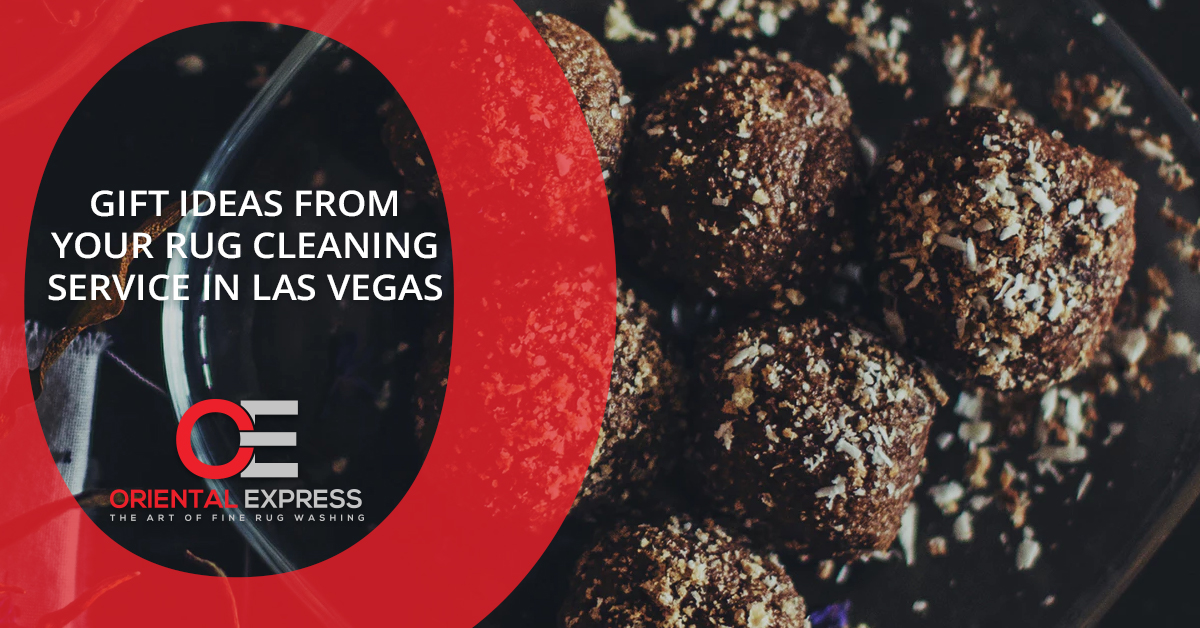 In our last post, we gave you several really good reasons why Oriental or Persian rugs make a great Christmas gift. However, you might be shopping for a loved one who already has one, two or more Persian and Oriental rugs. If this is the case, then getting them another rug is probably out of the question.
This means you need to get back online and continue your search for the perfect gift. If you are finding it rather difficult finding the perfect gift, we can help. Oriental Express, your rug cleaning service in Las Vegas, offers you this list of really cool gift ideas.

VINTAGE WINE
Any wine drinker will appreciate a bottle of top-notch vintage wine. And what better way to ring in the new year than having a glass of expensive wine. Everybody who gets into wine will certainly get a craving for a truly great bottle. The beauty of this type of gift is that you can spend $200 on a great bottle of vintage wine or $4,000, the choice is up to you.
LUXURY WATCH
When we see somebody with a fantastic looking watch, we are compelled to stop and ask about it. Watches are special gifts, no matter what the price point. If you think about all of the gifts you have received in your life and which ones stand out, most of you will say it was a watch.
Watches are a special gift, even if they aren't top-tier brands like Rolex or Breitling. Think about it; most gifts you have ever given or received gets disposed of eventually. Even the gift of a car isn't a lifetime gift. But a watch is a gift that will endure time. It is a gift that will last forever as it can be passed along generations.
ESPRESSO MACHINE
Turn any kitchen into an Italian cafe with an espresso machine. Espresso machines have shrunk over the years and don't take up a whole lot of countertop space. You can get espresso machines that use special capsules to brew a single espresso in just a matter of seconds. It is easier than ever to create that high-end coffee shop experience in your loved one's home with the gift of an espresso maker.
CASHMERE SWEATER
Cashmere sweaters are warm, super cozy, classic and made well enough to last several winters. They also look good.
CHOCOLATE TRUFFLES
If you are going to go all out with a box of chocolates for a loved one, then you can't go wrong with a box of chocolate truffles. This is the perfect gift for that special person with a sweet tooth and love of chocolate.
A QUALITY JACKET
The person you are shopping for might be a sharp dresser, but covers it all in the winter with a less-than-tasteful utilitarian coat. If this is the case, then a quality jacket makes the perfect gift.
Dressing for any special occasion means everything you wear looks good, including the jacket. The gift of a quality jacket means the hoodie can be retired.
If these gifts don't suit the person you are shopping for, you can always gift them an Oriental rug cleaning or repair. Call Oriental Express today.