YOUR RUG CLEANING SERVICE IN LAS VEGAS THINKS RUGS MAKE A GREAT GIFT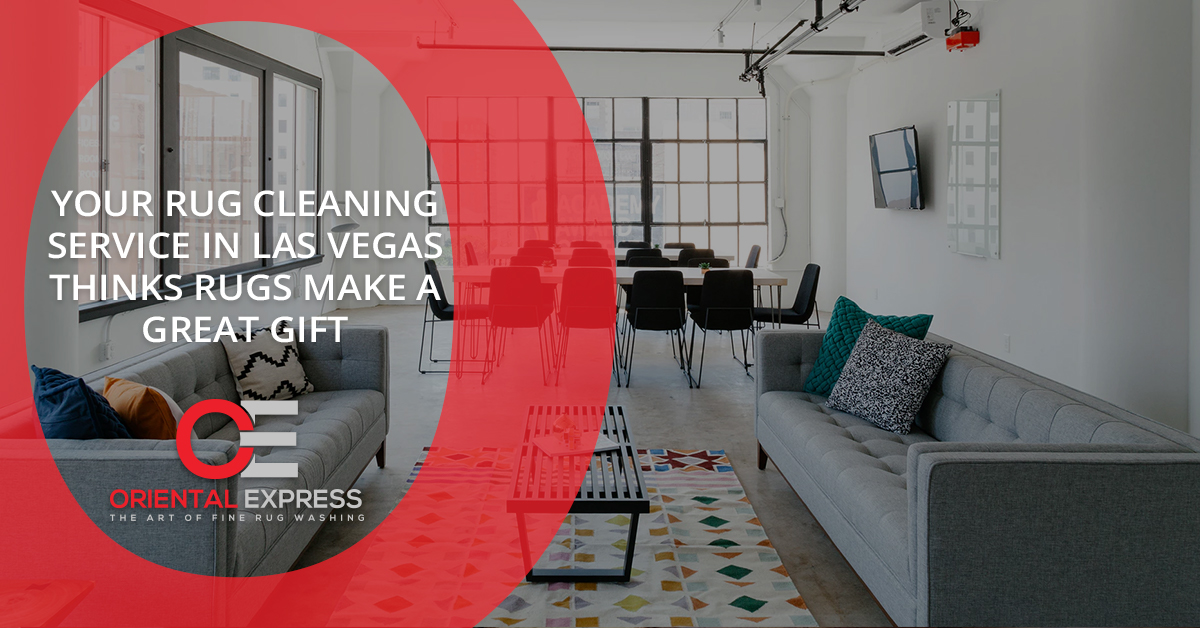 If you wish to leave an indelible impression on a loved one this year, you should definitely pay close attention to the gift you are buying them for Christmas. All too often we buy a gift just for the sake of buying a gift. That is, we see something that looks nice and might be enjoyed or is just expensive, so we buy it. Many of us have a tendency to not think it through, not take the time to assess the gift we buy.
We also fail to think outside the box. We tend to gravitate towards items that are considered to be safe gifts. We wind up at typical chain stores searching for something unique. Well, it is highly doubtful you will find a gift that is unique at Walmart or Kohls.
Maybe you have been scouring the internet and specialty stores for unique gift ideas, ones that will capture the attention of the recipient and fit their personality perfectly. And you could still be empty-handed as that perfect gift has thus far eluded you. But fret not, for we are here to help. Oriental Express, your rug cleaning service in Las Vegas, offers you this wonderful list of gifts to consider buying for that loved one.

ORIENTAL RUG
If you wish to leave an impression on a loved one, you should definitely consider buying a Persian, Oriental or Turkish rug as a gift. You might hesitate at buying such a gift, but here are reasons why you should at least consider it.
STORYTELLING
Every rug tells a story, so a Persian rug or Oriental rug serves as a gift that comes with a story. The story the rug you buy tells adds to the value of the rug as an investment and makes it a great conversation piece. Regardless of where your rug was made or by whom, you know that it is part of a rich tradition that goes back hundreds, if not thousands, of years.
ARTISTRY
Every Oriental rug is painstakingly made by a small group of weavers or a single artist. In all likelihood, the creator or creators of the rug you choose learned the craft from older family members. It is a skill that has been passed down through the generations.
And while the way the rug was made probably hasn't changed much over the years, there have been improvements in technique and skill. Like everything else, rugs are always evolving and getting better.
BEAUTY
The splendid natural dyes and ornate handwork make Persian and Oriental rugs some of the most stunning works of art you will see. Even if you are a first-time rug owner, it is impossible not to notice the sheen of quality wool and the allure of the natural dyes.
SOPHISTICATION
To say that the gift of an Oriental or Persian rug isn't your average gift idea is an understatement. Not everybody can say they have one of these types of exquisite rugs in their home. These rugs radiate sophistication in every sense of the word. Which is why these types of rugs filled hallways and courts of kings and nobles throughout history.
If the person you are shopping for already has a Persian or Oriental rug, give them the gift of a good rug cleaning by Oriental Express. Give us a call.