PREPARING YOUR RUGS FOR SUMMER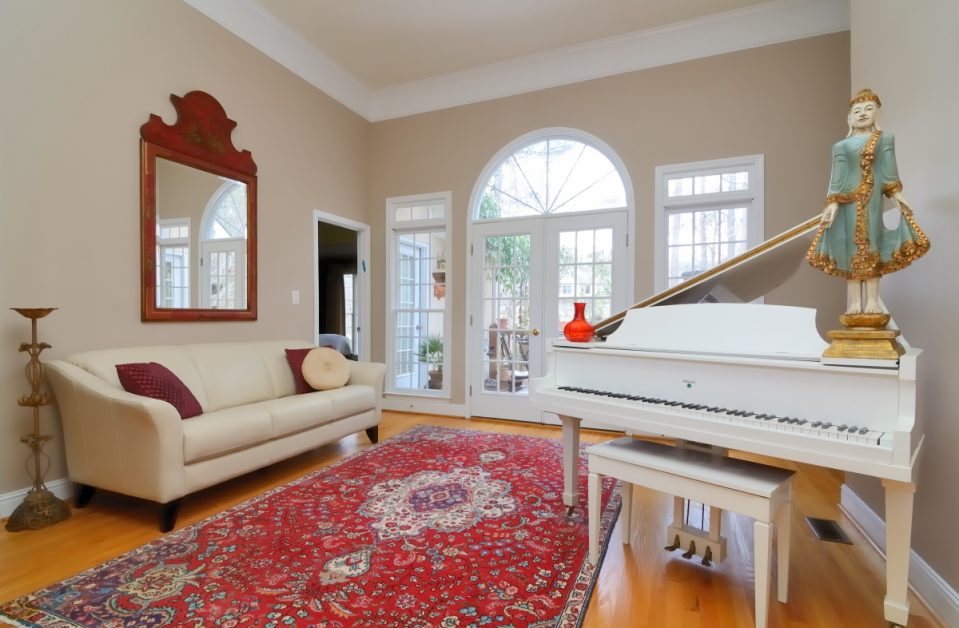 Winter is no longer coming. Summer is officially here. As June and July start to roll around, Las Vegas is preparing for the hottest months of the year. As we have discussed before, when it comes to maintaining and taking care of your rugs, it's important to keep in mind weather and climate changes all throughout the year. Preparing your rugs for the changes in weather is key to their longevity. The rug cleaning services offered by Oriental Express in Las Vegas is a great way to ensure your rugs have a long-lasting and always-beautiful life.
Oriental Express has put together some important things to keep in mind this summer. Summer is all about fun and relaxation. Don't turn your rug into a wet blanket; keep it clean and beautiful with the rug cleaning services from Oriental Express in Las Vegas. And check out these tips and tricks today.

PREPARE FOR SUMMER GATHERINGS
Summer tends to be the time of the year where people host a lot of social gatherings. This includes summer staples like BBQs, pool parties, baby showers, and wedding events. As wonderful as these times can be, they can put your rugs and carpet at risk.
When it comes to more typical gatherings, it isn't unusual to request that guests remove their shoes before waltzing over your rugs and carpet. The situation is a bit trickier at these larger summer gatherings. As far as BBQs and pool parties are concerned, you can expect folks coming in and out of the house. It isn't realistic to expect your guests to constantly be taking off and putting on their shoes. A quick remedy can be to put down runners for those high-traffic areas. This isn't ideal, of course, since it'll hide your beautiful rugs from your guests, but it will at least keep them safe from water and mud tracks.
REGULAR CLEANING
Spring and summer tend to be the worst seasons for people's allergies. And we get our fair share of dust around here. All of that dust and dirt can accumulate, which will not only be torture for our nasal passages, but it can mean some serious damage to our rugs.
Dirt is abrasive, and that means that it can wear down and ruin our rugs, especially in high-traffic areas. Keeping that rug clean is key. Area rugs will need more tender love and care than your standard carpets, but it's still important to keep the area dusted, swept, and vacuumed. And, of course, for top-quality rug cleaning services in Las Vegas, be sure to contact the professionals at Oriental Express.
GET OUTDOORS
One of the trends you may have noticed is that high-traffic can be particularly hard on your rugs. Summertime might be the ideal season for social gatherings, but it's also the ideal season to soak up those summer rays.
Don't hesitate to cut back on the time spent trampling those rugs. The more time you spend out of the house means less traffic on your carpets and rugs. This tip is especially useful for young children and pets as they can be especially rough on the rugs. Encourage them to get out that extra energy on the green grass outside.
RUG CLEANING SERVICE
Professional rug cleaning is essential to a long life for your rugs. The professional rug cleaning service from Oriental Express is simply one of the most reliable strategies you can incorporate to keep your rug safe and long-lasting. We are here to help no matter what time of year. Contact us today to learn more about our services and schedule your cleaning today!