MICROSEAL™ FABRIC PROTECTION: WHAT TO KNOW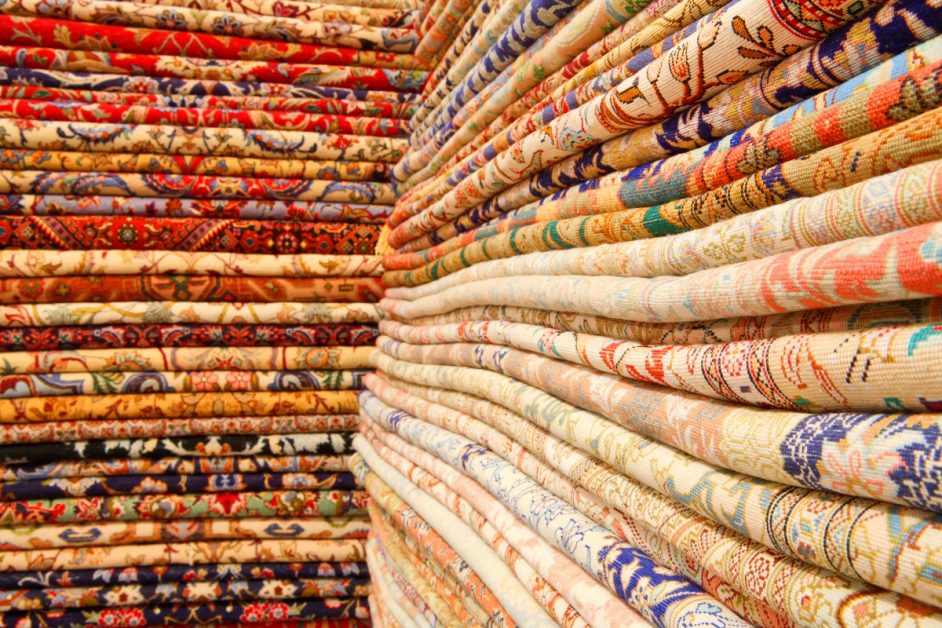 Oriental Express in Las Vegas has a variety of services that will help keep the interior of your home looking classy and beautiful. From oriental rug cleanings to upholstery and drapery services, Oriental Express has what you need.
One of the ways that Oriental Express can help keep your Las Vegas home looking beautiful is by applying MicroSeal™ to your fabrics. So, what is MicroSeal? What does MicroSeal do, and are there any drawbacks? Does MicroSeal help with oriental rug cleaning? Our blog today will explore all things MicroSeal. First thing's first: let's take a look at what, precisely, MicroSeal is.

WHAT IS MICROSEAL?
MicroSeal is a fabric protection product that was developed to help expand the lifespace of fabrics. Originally, it was made expressly to be used on wool where it was intended to replicate the natural processes that help sheep have long-lasting wool. Once the wool is sheared, those natural protections will fade away. MicroSeal created a way to make those natural protections last far past the moment of shearing.
WHAT IS MICROSEAL MADE FROM?
As a company, MicroSeal has decided to keep their formula a trade secret. Like Coca Cola, this was a decision made in order to avoid filing for a patent that would expire in the future. Despite the trade secret formula, MicroSeal has proven to be effective and safe. MicroSeal is California VOC compliant, biodegradable, non-toxic, and non-allergenic.
WHAT CAN MICROSEAL BE USED ON?
MicroSeal can be applied to a range of fabrics. Though originally designed for wool, it can now be used for other fabrics, including silk, carpets, and furniture. MicroSeal is used by the experts here at Oriental Express expressly on oriental rugs. The formula is particularly effective for oriental rugs, reducing the need for oriental rug cleaning in the long run. You can even check out some videos on the effectiveness of MicroSeal on our MicroSeal Fabric Protection page.
WHAT DOES MICROSEAL DO FOR ORIENTAL RUGS?
MicroSeal will replenish the natural protection agent of the fabric. According to the MicroSeal website, their formula will penetrate deep into the fibers, rather than merely coating it like many other products will do. This deep penetration will not only protect against permanent stains, general wear and tear, and sun fade damage. This will also seal the fabric and help prevent the growth of mold and mildew, making your home safer and allowing you to spend less money on oriental rug cleaning in the long-run.
HOW DO I GET MICROSEAL?
Applying MicroSeal does involve the use of chemicals. The experts at Oriental Express in Las Vegas will handle everything, so you won't have anything to worry about. We use the best methods, the safest equipment, and we always keep the protection of your home at the forefront. Oriental Express will help you apply MicroSeal to your oriental rugs as well as other pieces of furniture and carpet. Reach out to us to find out what would work best for you. And learn more about MicroSeal by visiting our Fabric Protection page.