COMMON MYTHS ABOUT ORIENTAL RUGS (PT. 1)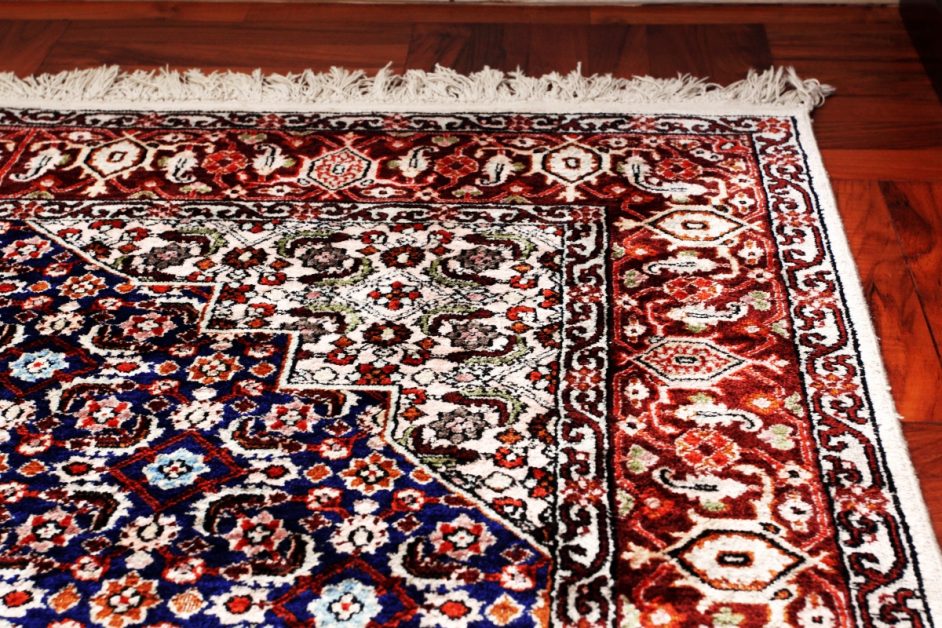 Oriental rugs have been around for quite a long time. In fact, the earliest evidence of oriental rugs comes from ancient Chinese texts from around 2,500 years ago! That is one seriously old tradition. And, just like anything else that's been around for a long time, there has been ample opportunity for myths to develop around oriental rugs. In this two-part blog series from Oriental Express, we will be taking a look at some of these all-too-common myths about oriental rugs.
We are passionate about home cleaning of all varieties — be it oriental rugs, drapery, upholstery, tile, or stone — and the professionals here at Oriental Express are here to bring you the very best in home cleaning services. So, after learning about these common oriental rug myths, be sure to turn to the Las Vegas pros for all of your oriental rug cleaning needs!

1. ALWAYS AVOID VACUUMING YOUR ORIENTAL RUG
True oriental rugs are extremely high-quality and, therefore, can be rather expensive. When it comes to anything that's expensive, it's common for over-protective myths to develop in the name of keeping that expensive item safe. This is probably why it's so common to hear that you shouldn't vacuum your oriental rug.
We have had many people ask us if it's true that they shouldn't vacuum their oriental rug. The short answer? Go for it! You should feel safe vacuuming your oriental rug. This is an effective form of oriental rug cleaning, and it will help to keep surface dust, pet hair, and allergens clear from your rug. The story's not quite that simple though.
While it's generally safe (and a good idea) to vacuum your oriental rug, you will still want to be careful about over-vacuuming and taking care while vacuuming. You don't want to be needlessly rough on your oriental rug. On top of that, it's important to keep in mind that vacuuming will fail to penetrate into the deep layers and fibers of your rug. You will want to turn to the pros for that.
2. DON'T WET CLEAN YOUR ORIENTAL RUGS
Similar to the myth that you should never vacuum your oriental rug, you may have heard that you should never wet clean your oriental rug. This type of oriental rug cleaning is actually an essential way to keep your rugs clean! It is certainly best left to the professionals. The professional oriental rug cleaners at Oriental Express have been offering this service to the Las Vegas area for nearly four decades!
3. OLD RUGS = VALUABLE RUGS
It might be tempting to assume that a rug will age like a fine wine. Unfortunately, just because a rug is old does not mean that it is necessarily valuable. Considering that the art of oriental rugs has been around for centuries (even millennia), it's not surprising that people would assume that an old rug equals a valuable rug. When it comes to the value of an oriental rug, however, what's important is the condition and its artistry. Most people won't be interested in a rug simply because it's old.
The one exception to this is if you happen to come across a rug that is a type of archaeological artifact. If it's THAT old, then it probably has some serious value. Maybe not for a home, but at least for a museum!
4. PERSIAN RUG ARE BETTER THAN ORIENTAL RUGS
Persian rugs are often mentioned alongside oriental rugs. The primary difference between Persian and oriental rugs is the location in which they are made. Persian rugs are handmade in Iran, while oriental rugs are handmade in broad areas of Asia, including China, India, and Russia. If you want to be technical, Persian rugs are actually a subcategory of oriental rug, since Iran is located in western Asia. Typically, though, they're considered separate categories.
Whether a rug is handmade in Iran or a neighboring Asian country speaks little the quality of the specific rug. These areas will have specific stylistic trends and knotting techniques, and they will both have their unique and potent forms of beauty. What matters, though, is that the overall quality of both oriental and Persian rugs are renowned. As far as the beauty goes — that will just depend on your personal tastes!
STAY TUNED!
This is just part one of popular myths about oriental rugs and oriental rug cleaning. There are so many myths surrounding oriental rugs that we had to split it into two separate blogs! Be sure to stay tuned for part two to learn more — and if you're in need of oriental rug cleaning services or repair in Las Vegas, then contact us today! We're the most experienced cleaners in the game and you can rest assured that your oriental rug will be looking beautiful.