COMMON MYTHS ABOUT ORIENTAL RUGS (PT. 2)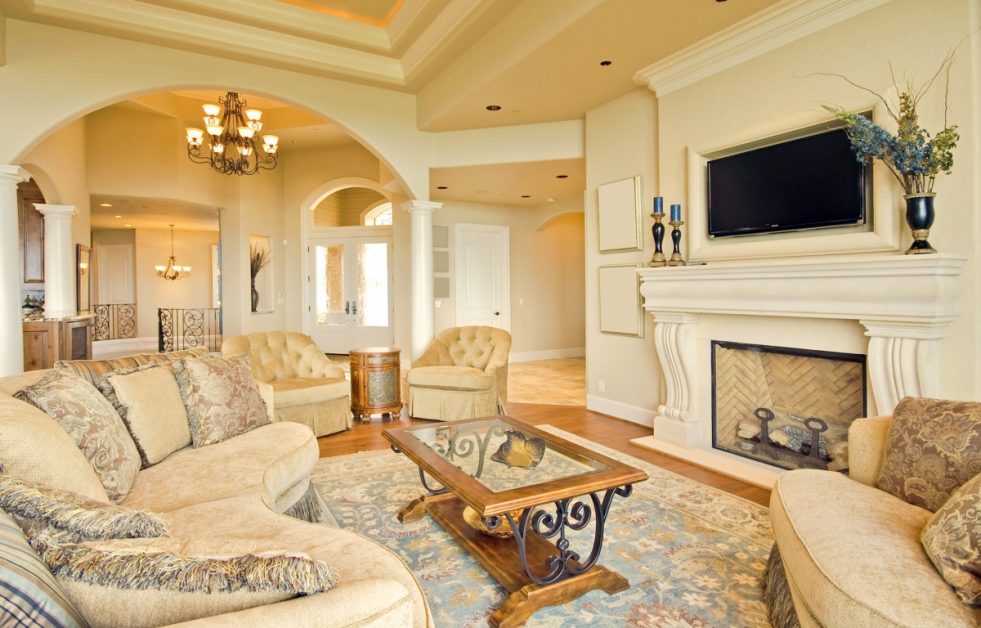 In our previous blog post, we took a look at some common myths about oriental rugs. When it comes to a tradition as old as oriental rugs (a tradition that's over two millennia old!), it's inevitable for a good deal of myths to crop up. We ran into so many common myths that we couldn't contain it to one blog!
In the first blog, we discussed the following myths about oriental rugs:
That they can't be vacuumed
That they shouldn't be wet cleaned
That old rugs = valuable rugs
That Persian rugs are better than oriental rugs
None of these are true! So, with these under our belt, let's turn to some other common myths about oriental rugs. And, as always, don't forget to contact Oriental Express for top-quality oriental rug cleaning in Las Vegas!

5. ONLY CLEAN YOUR ORIENTAL RUG WHEN VISIBLY DIRTY
We briefly alluded to this in our previous blog, but keeping the surface of your oriental rug clean is not enough. A high-quality rug will have deep fibers that can hold a gold deal of dirt, dust, grime, and allergens. You cannot get rid of this simply by vacuuming your rug (though you will want to do that too!).
You can't avoid all of that dirt and dust nestling deep into your rug's fibers even if you move the rug to a low-traffic area. Sure, this will keep your rug's surface appearing cleaner, but it won't keep the dust from getting down deep. Regardless of where you're keeping it, you will want to have your oriental rug professionally cleaned if you want to maintain its quality. Not to worry, though: the pros at Oriental Express can handle of your oriental rug cleaning needs.
6. A CHEAP CLEANING WILL GET THE JOB DONE
So, you know that a deep cleaning is important for the health and looks of your oriental rug. It might be tempting to cut corners and find a cheap way to get the job done. It's important to save money, of course. At the same time, your oriental rug is an investment, and it's essential that your rug cleaning is done with care and attention to detail. Being guided only by price will runs the risk of getting a sub-par cleaning — or worse, irreparable damage to your rug.
Price is an important consideration, of course. You don't want to overpay. Oriental Express understands this, which is why we maintain affordable pricing without skimping on quality. Contact us for top-quality oriental rug cleaning in Las Vegas.
7. YOU CAN DO THE CLEANING YOURSELF
For similar reasons, you might be tempted to just clean your oriental rug yourself. This should definitely be avoided! A lot of rug shampooing products will claim that they will clean just as well as professionals. This is often just a marketing ploy.
On top of that, these machines are apt to use too much moisture. Without proper drying, you risk the growth of molds and mildews. At that point, your oriental rug is at serious risk, and may not be salvageable. It's best to play it safe and trust the professionals.
8. PROTECTORS RUIN THE VALUE OF YOUR RUG
There's a common myth that protectors will drop the value of your rug. It's understandable that this myth would arise. After all, putting chemicals on your nice rug would seem to be a quick route to ruin. When done properly, however, a rug protector can actually be a great investment.
This, too, is a good thing to leave to the professionals. Oriental Express offers MicroSeal™ fabric protection, which can be a great investment. Sealing the fabric in your carpet and furniture can assure that it doesn't grow any mold or mildew from a stain, it makes clean-up easy, and will help protect your overall investment.
GET QUALITY ORIENTAL RUG CLEANING
There are many more myths around oriental rugs — and the number is sure to grow. The tradition of oriental rugs is an ancient one. Their quality and enduring beauty means that the tradition will be around for a long time to come.The myths we looked at today are just some important ones to keep in mind for the longevity of your oriental rug. Be sure to read part one to fully explore more myths.
At Oriental Express, we've got you covered. Having provided Las Vegas and the surrounding areas with professional rug cleaning services for almost 40 years, we have more experience than any of our competitors. We provide a variety of services including rug washing, repair, appraisal, and more. If you would like any more information about our business and the services that we provide, then go ahead and reach out to us. If your rug is in need of cleaning, then you can book your appointment now. Be sure to continue following our blog!