YOUR LAS VEGAS RUG CLEANING SERVICE URGES YOU TO CHECK OUT FLEA MARKETS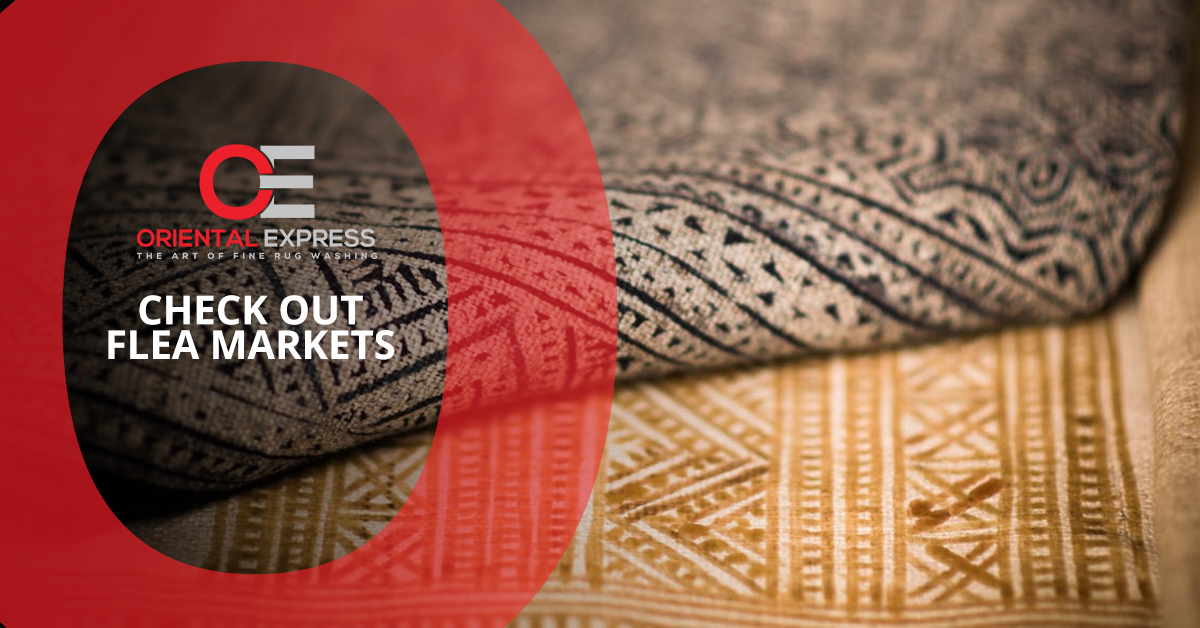 Flea markets are the original recycling centers. People have been flocking to them for years in search of lost treasures. Each time you visit a flea market, it's a whole new experience as inventory changes on a daily basis, you just never know what you might find.
Some people find items they can put to use right away as all they need is a good home. Other discovered treasures might look a little dusty and dirty, like that great-looking Persian rug, but with the help of your Las Vegas rug cleaning service, will look like brand new in no time. And then there are the items you find that might seem simple and rather boring, but with a little work can be repurposed and given new life. All it takes is a keen eye and a creative mind.
If you are wondering what to do this weekend, consider shopping at the flea markets. Here are a few reasons why you should.

IT'S FUN
Shopping at a flea market is truly an adventure as you never know what you will find. And unlike shopping at a retail outlet, new and unique items come in every day, so the inventory is never the same one day to the next.
THEY HAVE EVERYTHING
Everything that you need as well as things you don't need can be found at flea markets. Most of the things you discover at the flea markets will never be found at Walmart.
INEXPENSIVE
Shopping flea markets is a great way to stay within your budget as there are many deals to be had. You can walk out with a cart full of treasures at a very good price.
RIDE IN THE PAST
Stepping into a flea market is like taking a step back in time. At a flea market, you might find a pile of 1980s comic books, albums from the 1960s, a collection of milk bottles from the 1950s or a mix of black and white photographs from the 1930s.
BETTER THAN IKEA
You can shop IKEA if you are looking for home decor, but you will find way cooler things at the flea market. Anything you pick up at IKEA can be found in countless homes. If you want your home decor to be truly unique and to be an extension of your true self, then check out the local flea markets.
KIDS LOVE THEM TOO
The items you find at flea markets aren't limited to the tastes of adults, there are plenty of cool toys and other items that kids love. Of course, they will have to suffer stories from their parents about how they wished they had kept all the great toys they had when they were kids.
PEOPLE WATCHING AND SOCIALIZING
Flea markets are great places for people watching as you are sure to see an assortment of characters. That is not to say the people you see at flea markets are strange or weird. In fact, if you meet new people at flea markets you will find many of them to be like-minded.