YOUR LAS VEGAS RUG CLEANING SERVICE OFFERS TIPS ON MOVING RUGS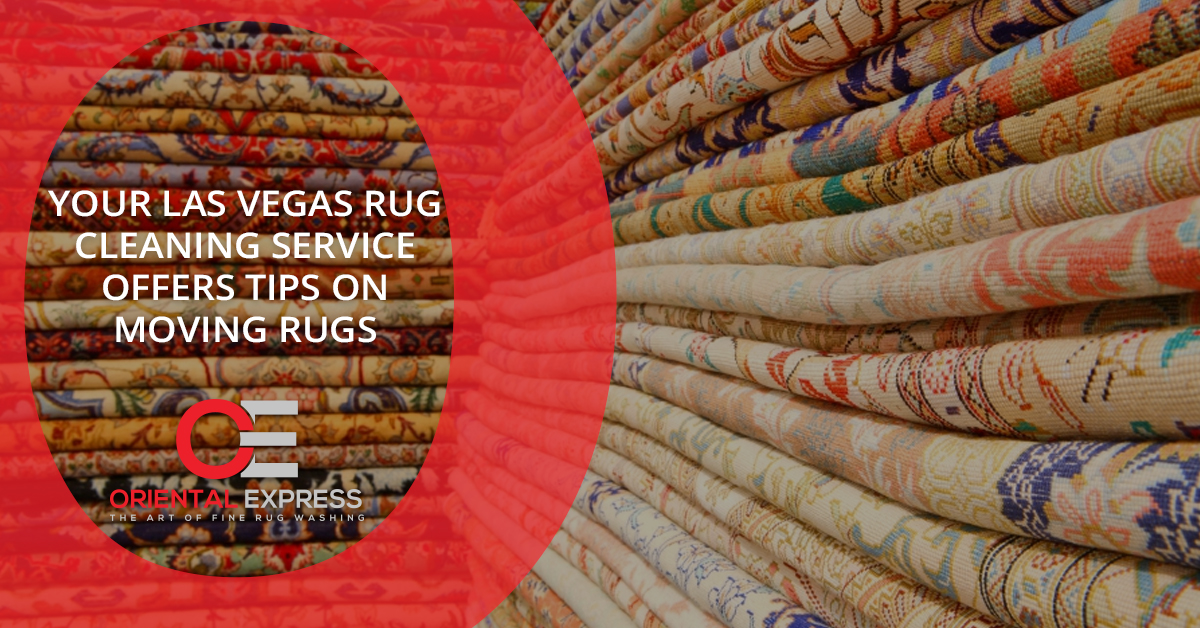 If you are moving, you are probably not looking forward to packing everything up. Moving is stressful and it doesn't help matters when you have a lot of delicate and valuable items that you are afraid might not fare well in a move. These are items like fine art pieces, your set of China and your Oriental rug. There are relatively easy solutions for safely moving your set of China and your fine art pieces, but moving a big Oriental rug is a whole different story.
Some of you might think just rolling it up is good enough, but this could prove to be a bad choice should something happen to it on the move. It is an unfortunate event when a rug gets damaged in a move. Your Oriental rug can become damaged with foot traffic, staining or a host of other mishaps. This is why you need to take precautions to ensure your Oriental rug is moved without damage. Oriental Express, your Las Vegas rug cleaning service, offers these tips on keeping your rug safe when moving.
HAVE IT APPRAISED
Before moving, it's a good idea to have your Oriental rug appraised and insured. This way, in the unfortunate event that would see your rug damaged, you have an accurate value and you are insured so it is not a total loss.

HAVE IT CLEANED
When you move is a great time to have your rug cleaned for two reasons: You get a fresh and clean rug in your new home and we can clean your rug at our facility so you don't need to worry about having your rug in a dirty moving truck. This really makes a whole lot of sense.
STORE IT
Your best option is to store your rug before your move and then bring it out of storage after you have completely settled into your new home. You just need to be real careful packing your rug and getting it safely to the storage place.
PREPARING YOUR RUG FOR MOVING
Oriental rugs should be rolled and not folded to prevent creases. You will want to roll it tight enough to hold, but not too tight. You will also want to roll up your rug pile side up and both sides of the rug should have equal tension. Once the rug had been rolled, you should tie it up with string to keep it from unrolling. Be sure not to tie it too tightly, leave the string a little loose.
Once your rug is rolled up and ready to go, you should wrap it up in quality Kraft paper. Now you can safely take your rug to the storage unit. If you have more than one rug to move, avoid sticking them on top of each other as this could cause damage. Also, Oriental rugs are susceptible to damage in extreme weather, so move them on a day the weather is good.
If you have questions about moving your Oriental rug or our cleaning services, contact Oriental Express.